Approval of the Handshake Holdings proposal will create new jobs and investment in Fernie and the Regional District.
We estimate there will be 250 jobs created per year, both direct and indirect, that result from the buildout of the project. In addition, there will be millions of new investments into the local economy for decades to come.
This development will create new tax revenue for the RDEK without requiring the investment of any capital from the RDEK.
The Galloway Lands will help to grow the tax base of the RDEK which is an important part of keeping the tax burden from growing for existing residents.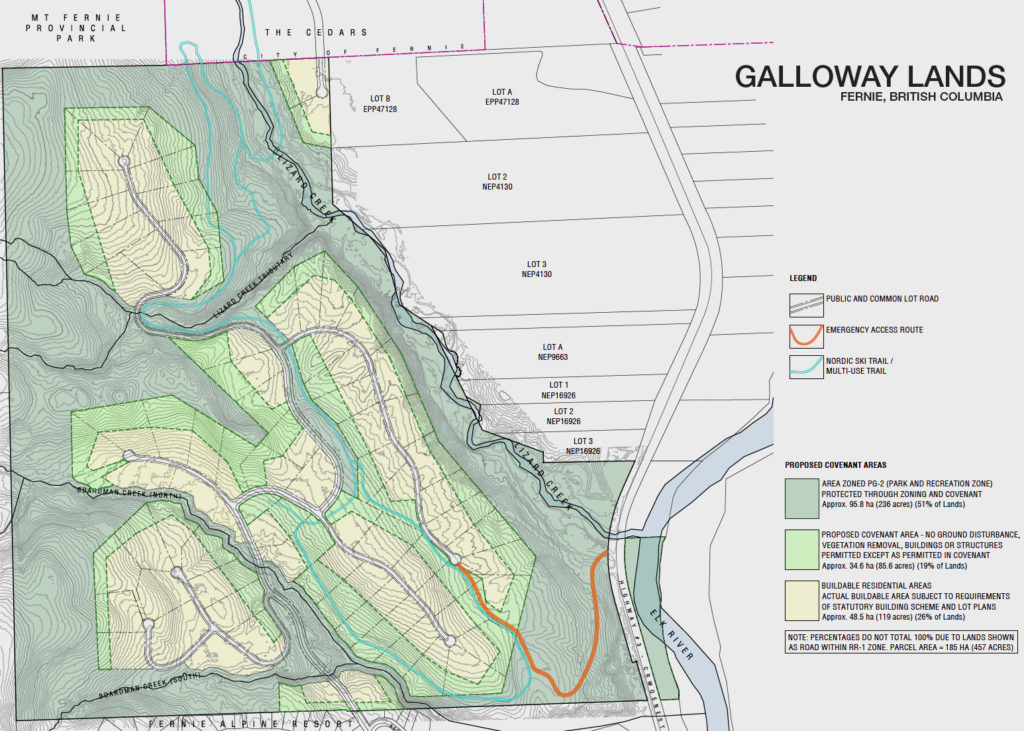 The best plan for the land!
The Handshake conservation preserve is a way forward that blends growth and development in the region with perpetual public access, fire smart planning, financial gain for the Regional District, and thorough environmental stewardship.
Leaving the Galloway Lands with the current zoning means that the lands are subject to alternatives that might not support or guarantee future public access or conservation design.
The Galloway Lands presently are managed forest for harvesting timber. The land has been clear cut twice, the most recent harvest in the late 80's. The conservation development proposal creates an alternative to future logging on the lands. It will result in the creation of 321 acres of conservation preserve and 70% of the lands as open space.
The current zoning is not aligned with the Official Community Plan and will not provide future certainty for public use, wildlife or the environment.
Current zoning permits several large private parcels where each owner would individually determine its future.
Read the Galloway Lands Professional Reports here.