Approval of the Galloway Lands will ensure public access on the property forever. Current public use is largely unauthorized and continued use remains at risk without a plan to formalize the trails.
The conservation design creates a plan for ongoing year-round recreation, maintenance and operation of the trails on the property.
This includes Nordic ski trails, mountain biking and hiking trails, as well as opening the door for new trails to be developed.
Including active transportation and inclusive trails.
Approval of this proposal will ensure and enhance recreational opportunities on the land for everyone, forever!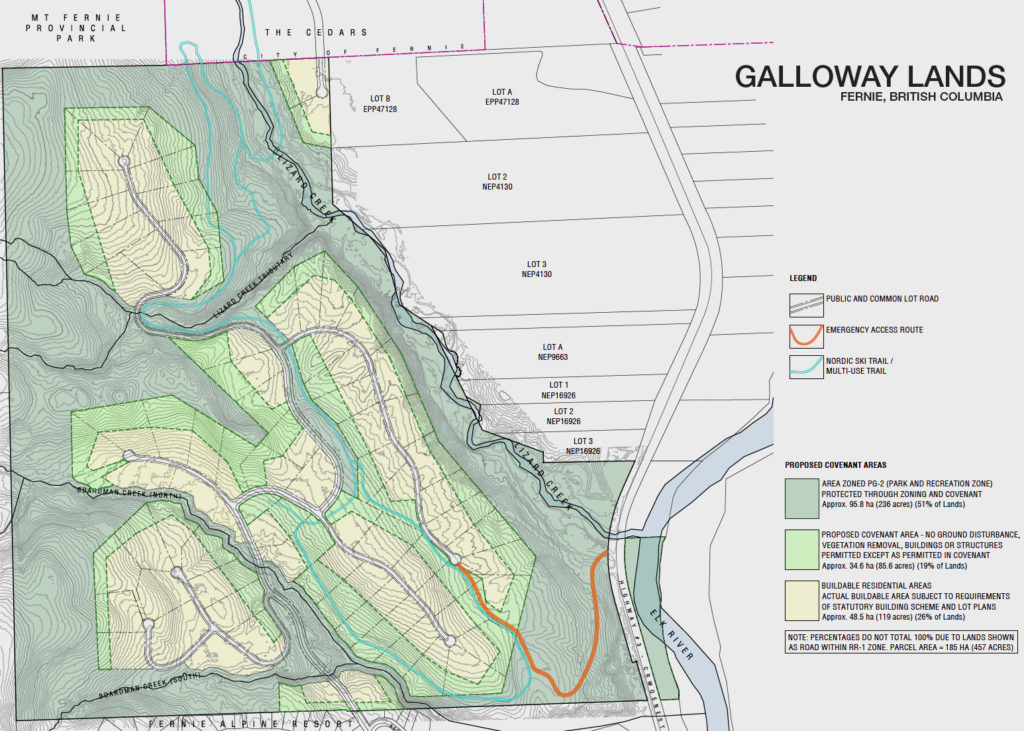 The best plan for the land!
The Handshake conservation preserve is a way forward that blends growth and development in the region with perpetual public access, fire smart planning, financial gain for the Regional District, and thorough environmental stewardship.
The Galloway Lands presently are managed forest for harvesting timber. The land has been clear cut twice, the most recent harvest in the late 80's. The conservation development proposal creates an alternative to future logging on the lands. It will result in the creation of 321 acres of conservation preserve and 70% of the lands as open space.
Leaving the Galloway Lands with the current zoning means that the lands are subject to alternatives that might not support or guarantee future public access or conservation design.
The current zoning is not aligned with the Official Community Plan and will not provide future certainty for public use, wildlife or the environment.
Current zoning permits several large private parcels where each owner would individually determine its future.
Read the Trails and Public Use Summary and Recommendations, and Questions and Answers here…
Read the Galloway Conservation Preserve Summary Here.
Read the Galloway Lands Professional Reports here.